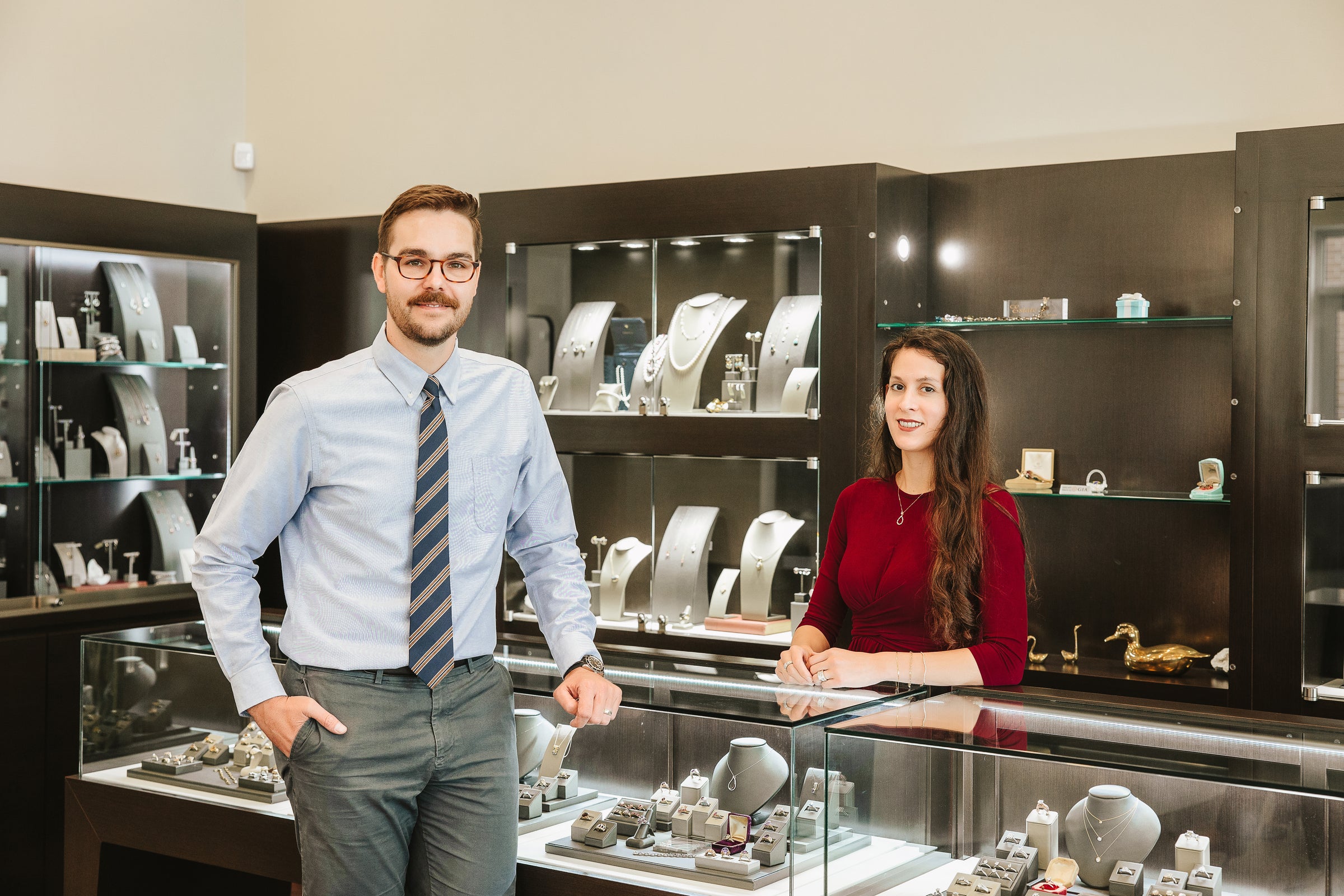 Unlock the Hidden Value of Your Jewelry Today & Sell to Us for Top Dollar!
We pay cash on the spot for your special pieces.
Sell your pieces at Christopher's and receive a check or cash right away! In many cases, we can assess, value, and make an offer in the time it takes for you to wait.
SELLING
At Christopher's, we offer top-dollar prices for your estate jewelry.
Looking to part ways with jewelry pieces you no longer wear, or perhaps you've inherited a collection that doesn't align with your style? Look no further than our Estate Buying Department, where you can sell your items in a relaxed and pressure-free environment. Our team specializes in evaluating fine jewelry, diamonds, and luxury watches. Trust our estate jewelry professionals to provide a detailed explanation of your items' value, empowering you to make an informed and confident selling decision.
ITEMS WE PURCHASE
Loose Diamonds
Diamond Jewelry
Gemstone Jewelry 
Gold Jewelry
Luxury Watches
Dental Gold
Broken Gold Jewelry
Sterling Silver Flatware & Tea Sets
For smaller collections of fifteen items or less, please schedule an appointment using the calendar below.  If you have a larger collection of more than fifteen items, please give us a call or email so we can make a special appointment to provide the best service possible.
TRUST AND ESTATE SERVICES
With a legacy dating back to 1980, Christopher's Fine Jewelry has been a trusted partner for attorneys, bankers, and estate managers in appraising and selling exquisite jewelry on behalf of their clients. When it comes to larger collections, we kindly request that you schedule an appointment to ensure the utmost attention and personalized service. For such appraisals, there is an hourly fee of $50, which, in the event of us purchasing your items, will be completely waived.
Our team is dedicated to assisting you in selling your unwanted fine jewelry. If you have any inquiries, please don't hesitate to reach out to us at 515.705.7465. We eagerly anticipate the opportunity to provide you with our exceptional services.
COIN COLLECTIONS
Do you have coins, currency, precious metal bullion or a larger coin collection to sell? Come visit Christopher's Rare Coins today to make some quick and easy cash. Located at 8671 Northpark Court in Johnston, visit ChristophersRareCoins.com for more information.