Spark up your style!
Don't just wear your jewelry, experience it. Introducing Sparked! by Christophers, our new permanent jewelry experience. Bring friends, family, or a significant other and spark up your style in a new way. Book an appointment today for your custom fitted everlasting bracelet.
Get Sparked! in 3 easy steps!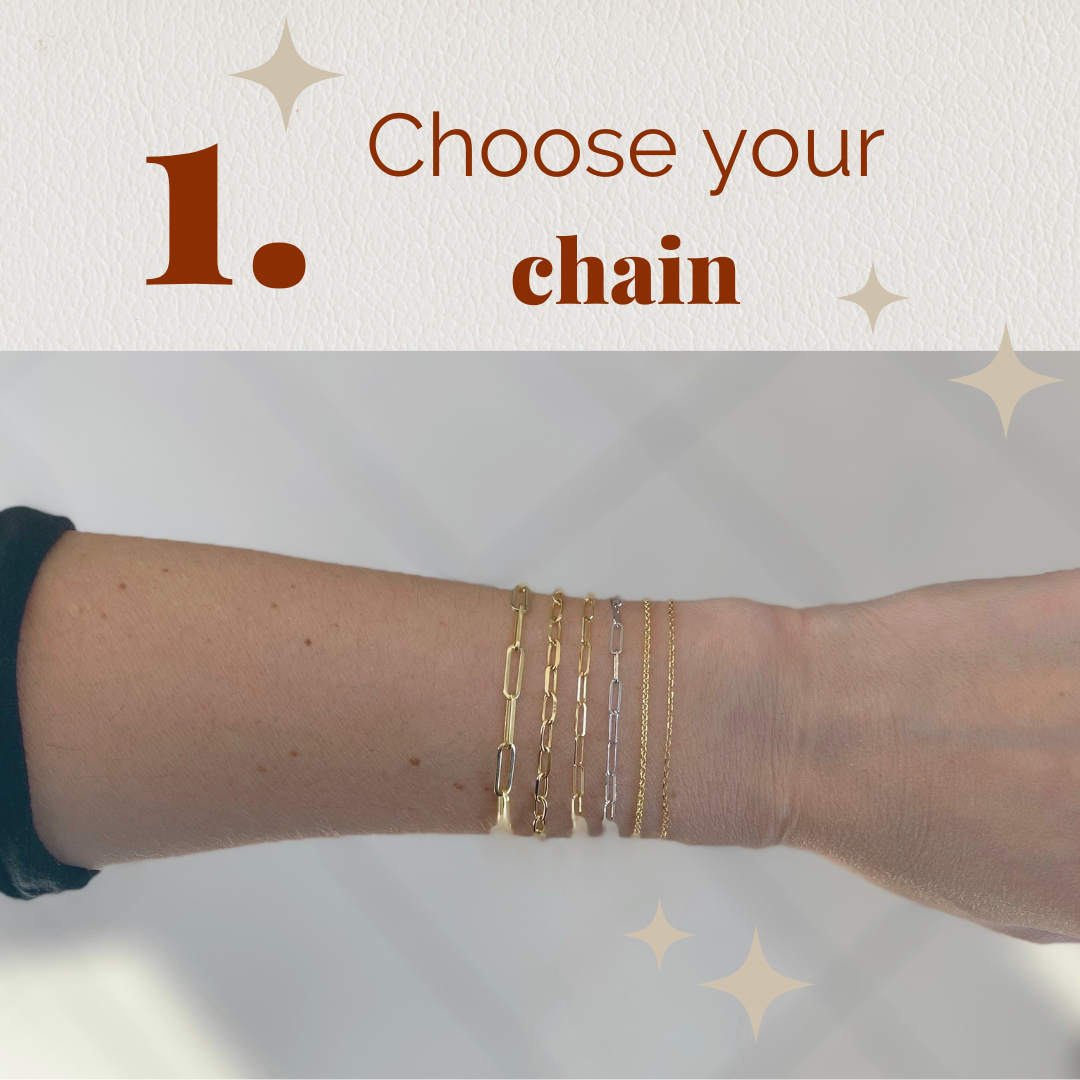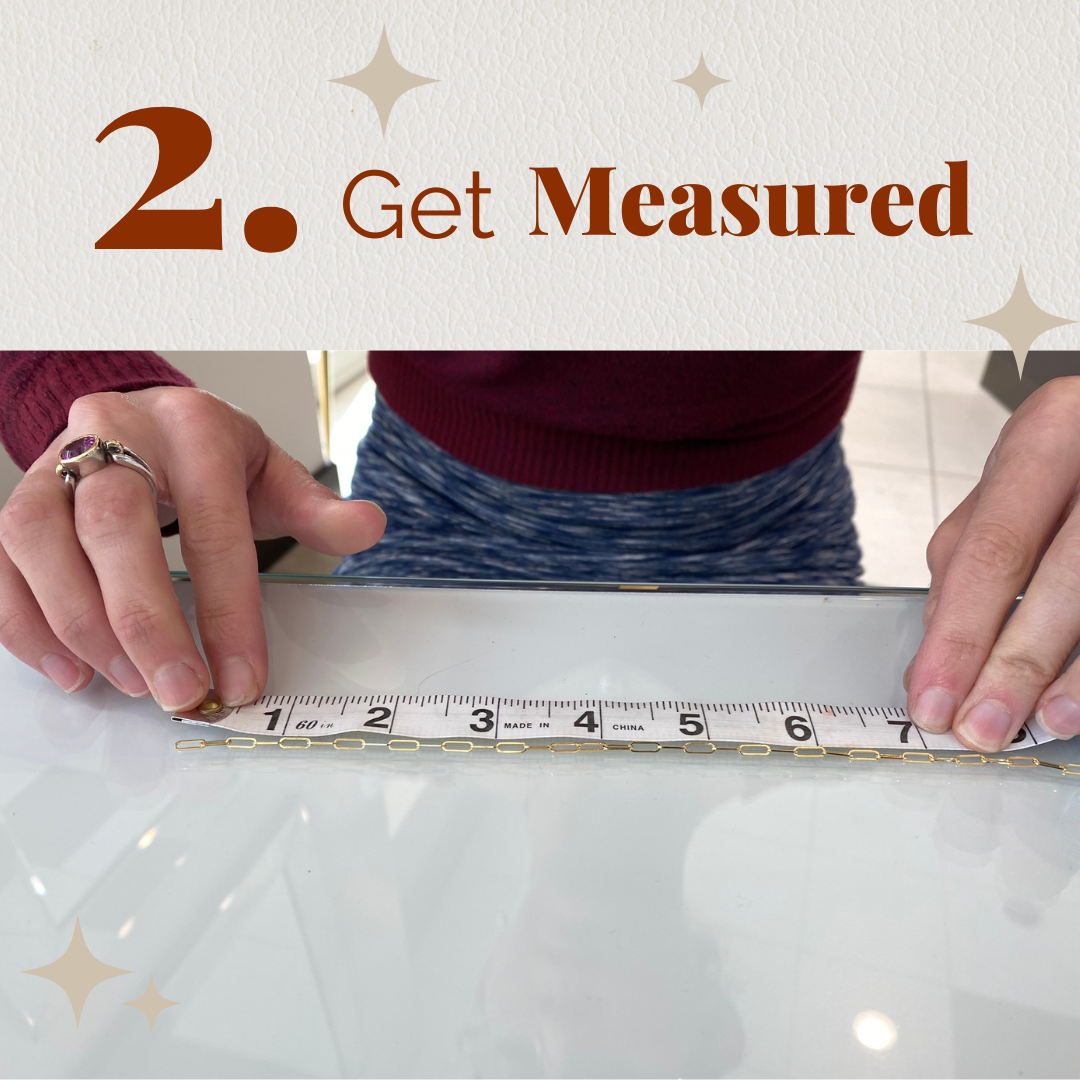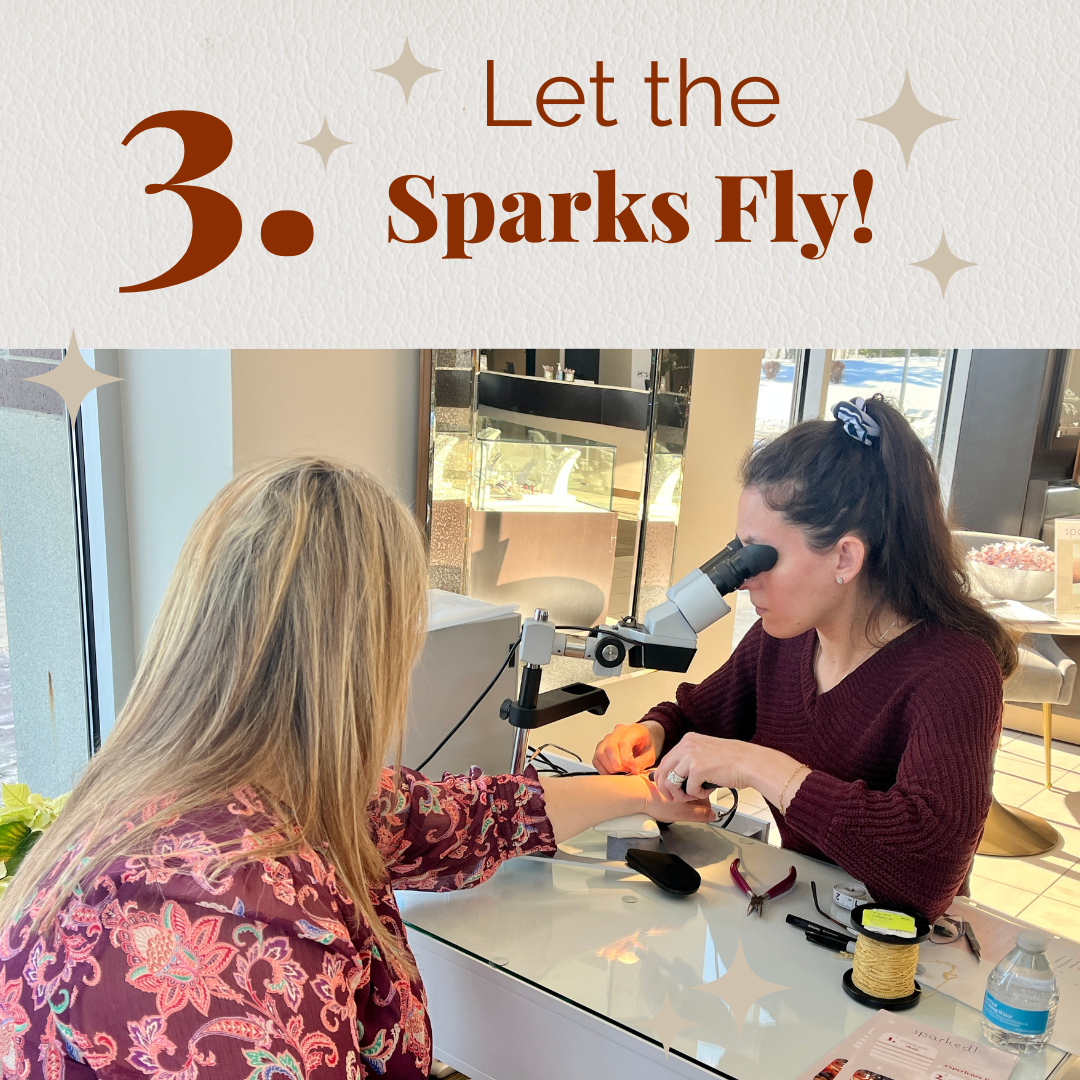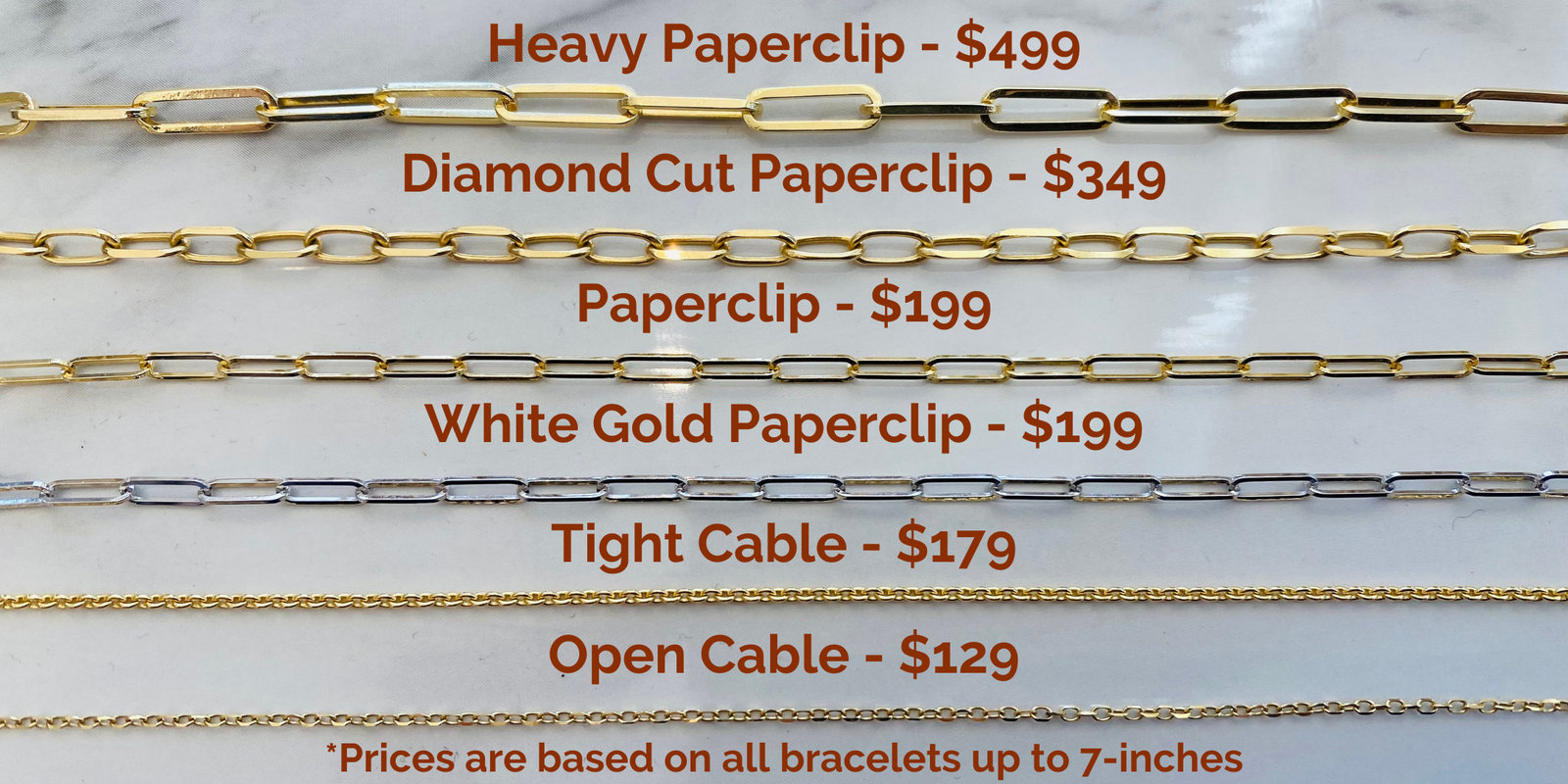 Frequently Asked Questions
Sparked! by Christopher's bracelets are solid gold bracelets that we custom fit and weld directly to you. There is no clasp or maintenance. It's an everlasting piece you can wear every day and for special occasions.
The permanent bracelet is welded together, custom-fit to your wrist by one of our jewelry professionals.
Please book an appointment through our calendar above. One of our jewelry professionals will be waiting to serve you. 
If you don't see availability on the date you're wanting to come in or contact us. We try to accommodate walk-ins whenever possible.
You're always welcome when you walk through the doors at Christopher's!
Our bracelet process includes choosing your chain, custom-measuring to your wrist, and attaching the bracelet. This may take a moment, so appointments are encouraged.
Not at all! The process of welding the two ends of the chain together is very quick and happens on the spot!
The bracelet is designed to be affixed to you permanently, but should you need to remove it, we recommend coming to see us to assist. When you're ready to get re-attached we can do that for a small fee of $10 + tax.
Permanent bracelets certainly make a great gift! We recommend buying a gift certificate to use for the purchase of the bracelet. This way your special gift can be chosen by the recipient when they book their appointment.
Nope! Our permanent bracelets are safe to wear through airport security and other security scans. Should you need to remove the bracelet for a medical procedure, we're happy to help remove it. Stop in to see us, and we can help get you reattached when you're ready!
We offer permanent bracelets to anyone age 12 or above. Anyone under the age of 16 will need to be accompanied by an adult.
Silver is far less durable than gold. We want your permanent bracelet to be long-lasting, so our bracelets will only come in 14K white or yellow gold.